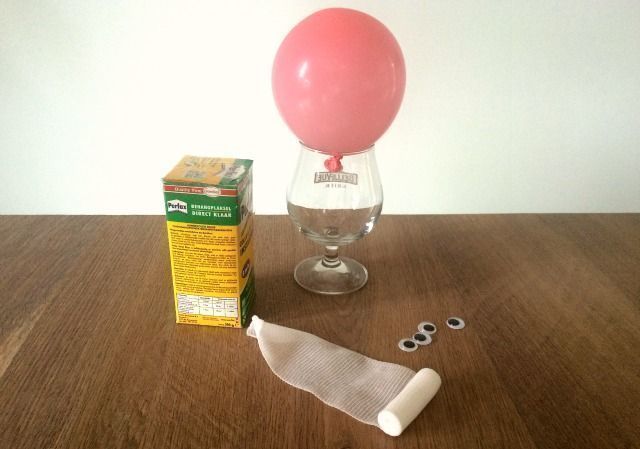 Halloween Full time
DIY Halloween
At the end of next week it's Halloween. On October 31 you can have a good scare and maybe even go trick-or-treating at the door. We never did Halloween but this year I thought it would be fun to do something with this theme.
Our little guy is still very small but likes to craft toddler-friendly ghosts and the like. This time we made a big mess which resulted in a ghost and a mummy.
DIY Halloween
Wallpaper glue
a balloon
Bandage
possibly eyes
blackpaper
Black marker or paint
wire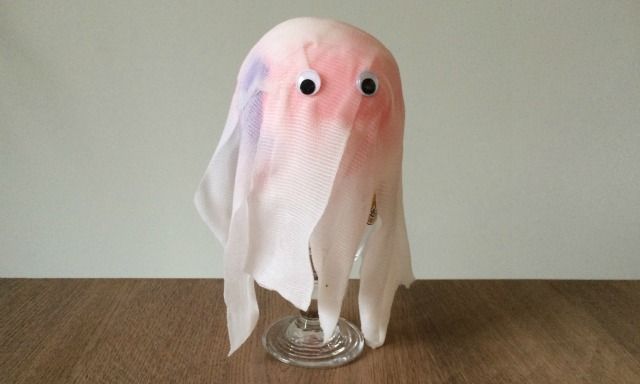 First we set to work making a toddler-friendly ghost. Not a scary thing but just a funny little ghost that can 'float'.
Make some wallpaper glue first. One package is usually good for a good bucket, but you don't need that much. So read carefully on the packaging what the ratio should be.
I made a small liter and kept it in a jar. We can make a lot more with it.
Inflate the balloon and place it on a glass or jar so it is off the ground. Now the mess can begin. Cut pieces of the bandage and run them through the wallpaper glue.
If they stick well put them over the balloon.
How to make a ghost shape.
Let your ghost dry well. I had to leave it overnight because it didn't dry as fast due to the use of bandages. At first we also glued the eyes on the ghost.
Later I took it off because I wanted a different eye shape. I cut two eyes from black paper and glued them on. With a marker you can then draw the mouth on it.
This way it is a real ghost but does not look scary.
When you're all done you can take the balloon out from under your ghost and hang it up.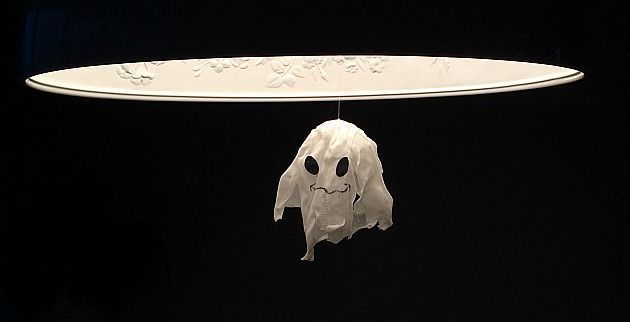 I hung the ghost with a cotton thread on the lamp above the dining table. At night the ghost lights up and seems to be really floating. My little man thought it was pretty cool and I think it turned out pretty well myself.
DIY Halloween; mummy
With almost the same supplies as above we also made a nice mummy. If you are familiar with pinterest you have probably seen this idea before.
We used a long drink glass in which a tea light fits. The little man smeared the glass with wallpaper glue and I wrapped a bandage around it. We glued two eyes on it and let the glass dry overnight.
Then I put a candle in it and our mummy was done.
Piece of cake with a nice result.
After this crafting afternoon the wallpaper glue was behind our ears. Let's not even talk about what my kitchen looked like, but we had a great time again.
Do you do Halloween? So what do you do?
♥ ♥ ♥ Fulltime Mama uses affiliate links. This means that if you click on one of the links, we may get a small commission on it. It costs you nothing extra, but it does give us something.
With these proceeds we can maintain this website. Also, sometimes we get paid for an article or we get a product in exchange for a blog post. This still leaves our opinion unchanged and honest. For more information please read the disclaimer. ♥ ♥ ♥