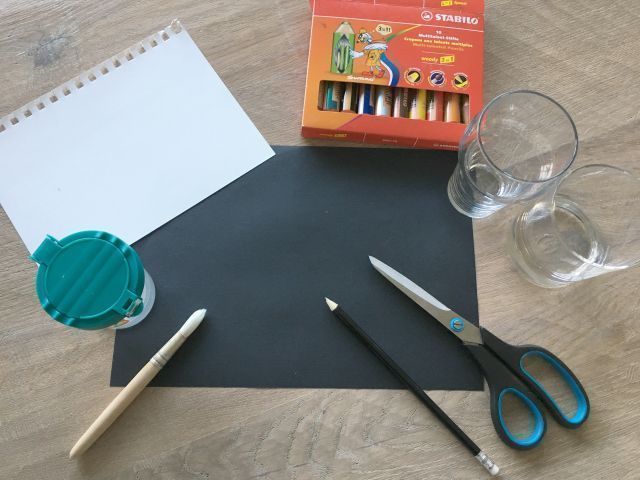 Space Craft – Watercolor Planets
Space Craft – watercolor planets
The first week of school after the Christmas break is in full swing. Such a first week immediately starts with a new theme and that is a theme that my little man is very happy with. The toddlers are busy with space and everything that has to do with it.
Of course, that also includes a space craft. So we set to work at home.
Another space craft
The theme of 'space' at issue. Space is a wonderful subject that can be used in many ways. It also appeals to the imagination of children enormously.
Last year we made a rocket from an empty bottle and of course a cool rocket backpack. The latter is still in his room and came in handy again on Monday when it turned out that he has this fun theme at school.
Inspired by the theme at school, we went back to work with a space craft at home. This time we made watercolor planets in the universe.
What do you need?
Black paper
White paper
Pair of scissors
Glue
watercolor pencils
Brush
Pot of water
How do you proceed?
1. Cut out four circles from the white paper. I used the outline of a glass for this.
2. Find images of planets on your phone, for example. We used an example of Mars, the Earth, the Moon and Pluto. Of course you can also just use fantasy planets.
3. Color in the circles with watercolor pencil. I bought very nice pencils from Stabilo. The Woody 3 in 1, for sale at Bol, among others.com.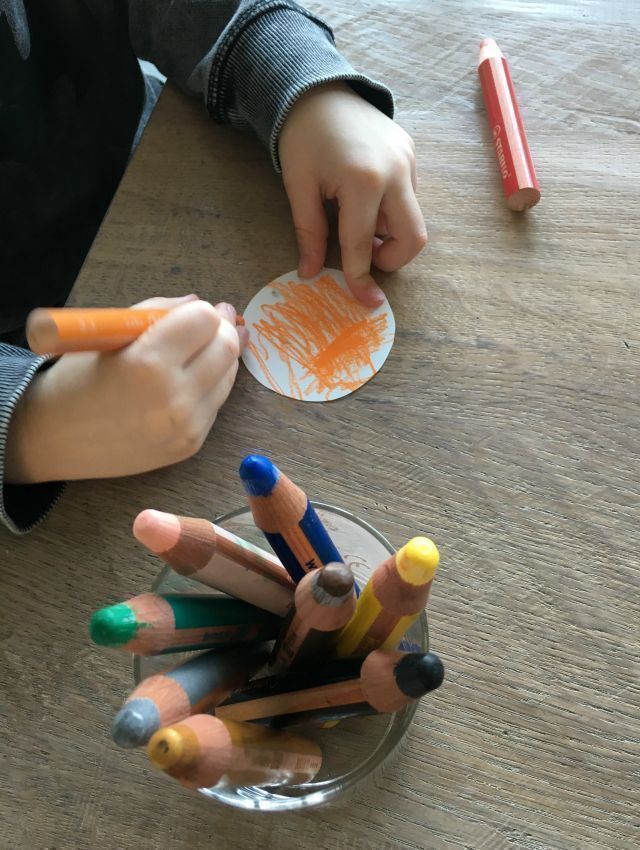 4. Wet the brush a little and paint over your colored planet. This creates the watercolor effect.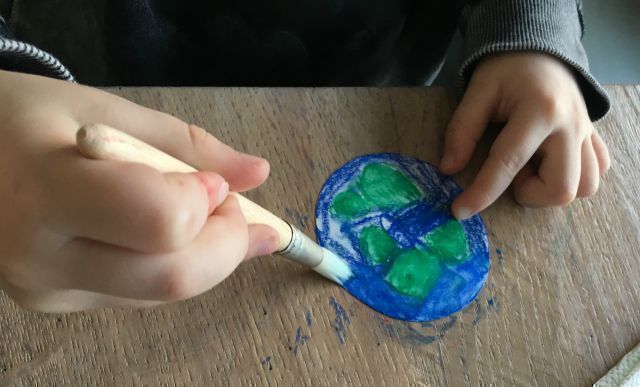 5. When all the planets are ready, stick them on the black paper.
6. We made some stars around the planets with silver and gold pencil.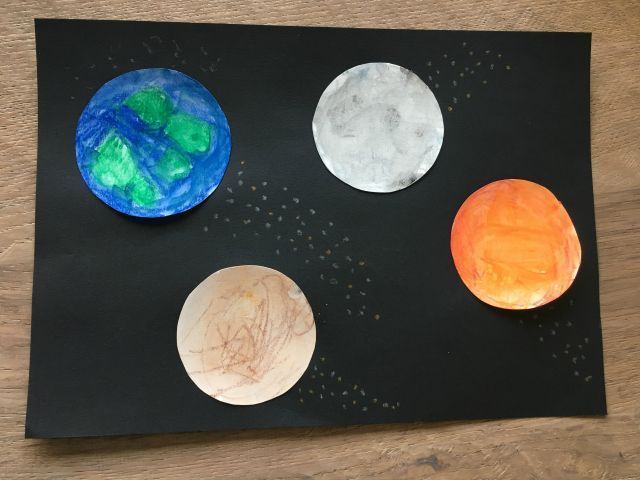 Does your child(ren) also find space so fascinating?
♥ ♥ ♥ Affiliate links are used on Fulltime Mama. This means that if you click on one of the links, we may receive a small commission. It costs you nothing extra, but it does give us something. With these proceeds we can maintain this website. We also sometimes get paid for an article or we get a product in exchange for a blog post.
Our opinion therefore remains unchanged and honest. For more information you can read the disclaimer. ♥ ♥ ♥