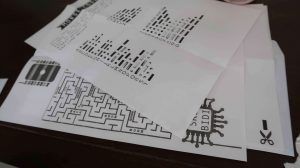 Festiviti- creative ideas for a children's party
Festiviti- creative ideas for a children's party
Your child has a birthday and would like to have a children's party at home. It's up to you to organize it. But where to start? Festiviti helps you organize with creative and original ideas for children's parties.
For example with an Escape Room Online!
A birthday boy in the house
It's always tricky anyway, because what can you do during a children's party? Often it is easy to celebrate it outdoors and go to a playground, to the movies or a trampoline park, but of course you can also have the party at home.
An original children's party
Do you celebrate the children's party at home, then you will have to plan what you want to do. Do you choose a theme, go play games, paint? A scavenger hunt?
What are your ideas? Come up with something original!
Let Festiviti help you
If you can not do it yourself? Festiviti can give you a hand. On the website you will find creative and original ways to celebrate a children's party. There are three themes's:
Escape room 'astronauts'
Escape room 'secret agents'
FestivitiBox 'Kids parties superheroes'
Escape Room Astronauts and escape room secret agents:
These escape room games are for kids from 8 to 14 years old. You can easily adjust the difficulty to the age of the players. Play the game at home as entertainment for a children's party. You only need a printer and a laptop/computer to organize this game at home.
During the game you use printed puzzles and the interactive website. A video and/or sounds are used to make everything even more realistic.
In the astronaut version, the children imagine themselves to be real astronauts. After a problem during the launch of the rocket, they get 60 minutes to land safely back on earth. As a parent, it only takes 20 minutes to prepare everything.
In the version of secret agents, the children get 60 minutes to prove that they have all the skills of a real secret agent and thus escape from the room. You only need 15 minutes to prepare everything!
Festivitibox Children's party superheroes
This box is suitable for children from 7 to 12 years old. This game pack contains an elaborate game of more than 2 hours, for indoors or outdoors.
Story: The children will have to bring out the superhero in themselves. They are invited to start a real superhero headquarters and then they help solve their first crime: a break-in at a candy factory. Hopefully they find the culprit and the loot…
Our experience with escape room secret agents.
Not a children's party, but just because we felt like it this vacation, was the time when the boys here played the game escape room 'secret agents'. I had already read here that I would have a 15-minute preparation for it, so I had factored that in. Once you buy the game, you get a login code, here you can find all the preparations but you do not have to start playing the game right away. How did the game work:
Download files
First you have to download the files you get (besides the login code) in your mail. This game can also be played by one person, hence there are two letters of introduction. You choose the one that applies and further download the manual and the puzzles.
The preparation
Then your preparation begins. The instructions tell you exactly what to do, what to print out, lay ready on the table and what to do with the printouts. In this guide you also have the full game. All explanations and answers.
If the children really do not come out, you can still help them if necessary.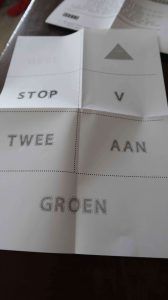 The game
Once you go to the Festiviti site you can log in and then you can play the game for 48 hours. So you do not have to start right away. The preparations are all done and as soon as you enter your login code and email address, you can play the game.
Review: Escape room secret agents
Since I knew I'd be a while preparing, I let the boys play in their room for a while and in the meantime was able to quietly print out everything and hide the necessary stuff. I had everything ready and after logging in we could start the game.
I had already read the first letter they would receive, so I could introduce the game to them a bit. I naturally watched from a distance and enjoyed their enthusiasm. The beginning is a little tricky, you get a letter and then have to enter a code, but don't really know how and what at all yet. After I told them to look around the house, they found the matching prints and were able to quickly move on.
They had to watch, listen, puzzle. They were super strenuous, but they succeeded!
Making the game difficult for older kids
In the preparation you get from Festiviti it said that you could also make the game more difficult, I did not do this. Now they were done in half an hour, so a touch harder could easily have been done, I now know that for next time, when we order another game. What I really liked is that I knew the answers, had they not been able to figure it out now, I could have helped them or at least told them the solutions after the hour.
You can also ask for tips but that takes 5 minutes.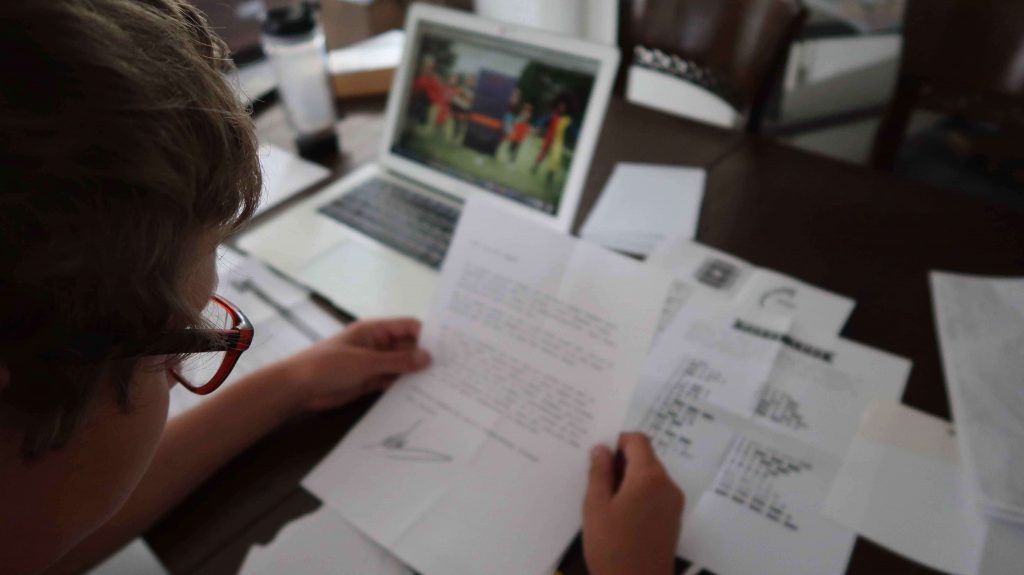 Highly recommended for children's parties
The escape room of Festiviti is highly recommended. Definitely not just for a children's party, but also just for a rainy weekend. Fine is that you can now order and play immediately, or you order the game and play later.
You order the games and box on Festiviti. Here you can also find all the information and prices.