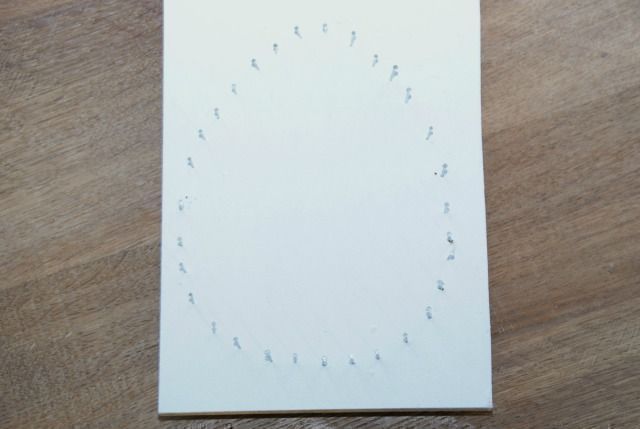 Wool Easter egg
DIY Wool Easter egg
A few weeks ago you could already read how we made an Easter bunny on a canvas. Easter is now getting closer and we have made something fun. Easter, of course, includes eggs.
We therefore made an Easter egg from wool in a way that you might recognize from a DIY around Christmas.
DIY Wool Easter egg
Eggs are part of Easter, so we made a nice Easter egg out of wool. We also made something similar around Christmas last year, so that was the inspiration to give it an Easter twist.
What do you need?
Wooden board (mdf/scaffolding wood/plywood)
possibly white paint
Hammer
Nails (minimum 1cm long)
Yarn/wool
How do you proceed?
To make this cute wool Easter egg you need an A4 size board. Of course you can also make it larger or smaller. We used an MDF board that I painted white with decorative paint from the Action.
Then cut out an egg shape from an A4 paper. It is easiest if you fold an A4 in half and draw half an egg on it. When you unfold it you have a nice egg.
You put this on the shelf. If necessary, stick it with double-sided adhesive tape so that it does not slide away.
Now you hit a nail every 1.5 cm along the edge of your egg shape. My little man was allowed to help me. I held the nail with a pair of pliers and he drove them in.
Those pliers are very important if you love your fingers. Especially with a carpenter-happy toddler.
When you are completely round you have a nice egg shape. You then wrap it, zigzagging, with yarn. I bought a bag with small balls of yarn at the Action.
Ideal because I have no use for large bulbs.
Make sure to tie the beginning and end of each thread well. When your Easter egg is nicely full, you're done.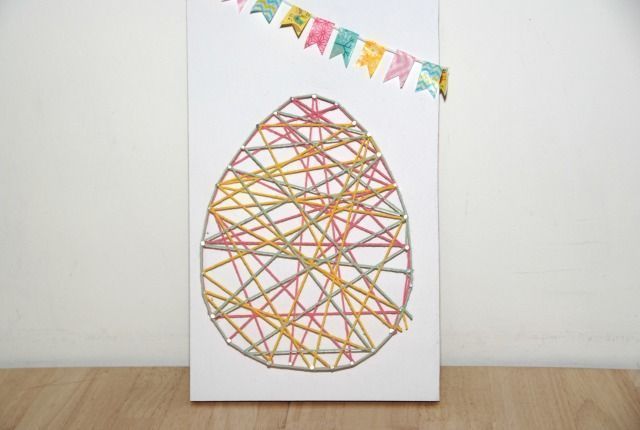 To spice things up a bit, I made a little garland of washi tape. I used a thread for that and doubled short pieces of washi tape. I then cut a flag shape into it and done.
Our Easter egg is now in a cozy spot in the living room, together with a few birds from the Xenos and a garland that my aunt made.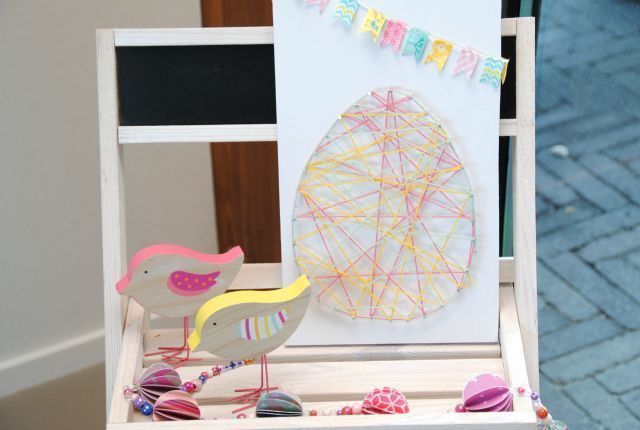 Is your house completely Easter proof??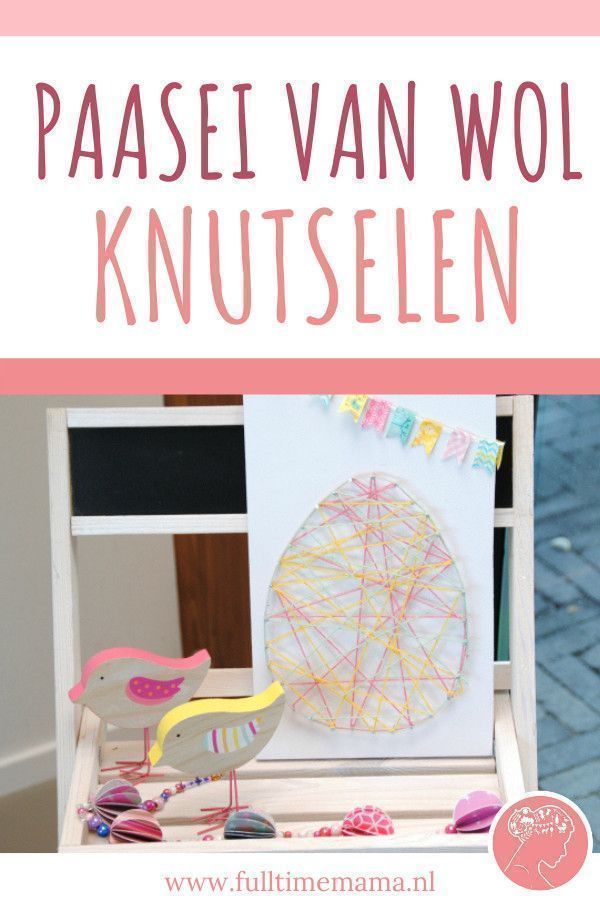 ♥ ♥ ♥ Affiliate links are used on Fulltime Mama. This means that if you click on one of the links, we may receive a small commission. It costs you nothing extra, but it does give us something.
With these proceeds we can maintain this website. We also sometimes get paid for an article or we get a product in exchange for a blog post. Our opinion therefore remains unchanged and honest. For more information you can read the disclaimer. ♥ ♥ ♥