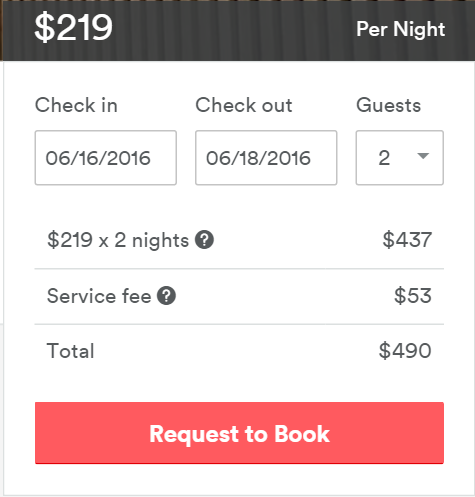 Reclaim service fees airbnb
Reclaim service fees airbnb
Did you know that if you've booked a vacation rental through Airbnb in the past, chances are you've paid double service fees for it?? Vacations seem far away now but I am happy to share this information that will allow you to claim your money back on a no cure no pay basis.
Vacation planning
In normal times we would be busy booking the next (summer) vacation by now. We would scour sites for suitable cottages to rent. But before we get back to that, an article about duplicate service fees you may have paid with airbnb and how you can now get money back from airbnb.
Renting a vacation rental through airbnb
Do you ever rent a vacation home? This can be done through several sites and I too am by now a pro at searching and renting a cottage. We also used Airbnb to rent a house in America years ago. I've had good experiences with the different sites and probably most of you have too.
But I do think it's good to tell this issue with service fees allegedly paid twice.
What's the story?
Airbnb charged double service fees, if you've ever booked here, chances are you've also overpaid. Via the site sevicekostenterug.nl you can – on a no cure no pay basis – claim your money back
How it began
The information I write here I got through service charge back.en: Airbnb charged its fee (the service charge) to both the tenant and the landlord. Airbnb's two-way mediation is against the law just like a real estate agent (here it is called serving two gentlemen).In litigation over whether those fees were justified, a clear verdict has emerged this year. Despite Amsterdam District Court's clear order to refund service fees, Airbnb refuses to do so.
Many users have since tried to reclaim the fees themselves via a letter to Airbnb. However, these requests are ignored.
What you can do
With a few clicks, you can request an invoice or confirmation of a booking through your Airbnb account. This lists the (wrongly) charged service fees per booking. You need a copy of these details to claim compensation.
Via the website www.servicecostsback.en you can upload it, along with your details and Service Fee Back.nl does the rest.
Send invoices
I understand that you can send all invoices made here, as it is not yet clear, how many years there is a right to a refund. Now I've only booked here once, but I imagine you may have rented a cottage here much more often.
Double check your invoice
Do you love traveling and vacationing as much as I do?? Let's hope we can do it again soon, but do you ever rent a house? And if this was with Airbnb, take a closer look at your invoice, you may have overpaid and get that extra money back, which you can take with you on your next trip, which we hope to book soon.