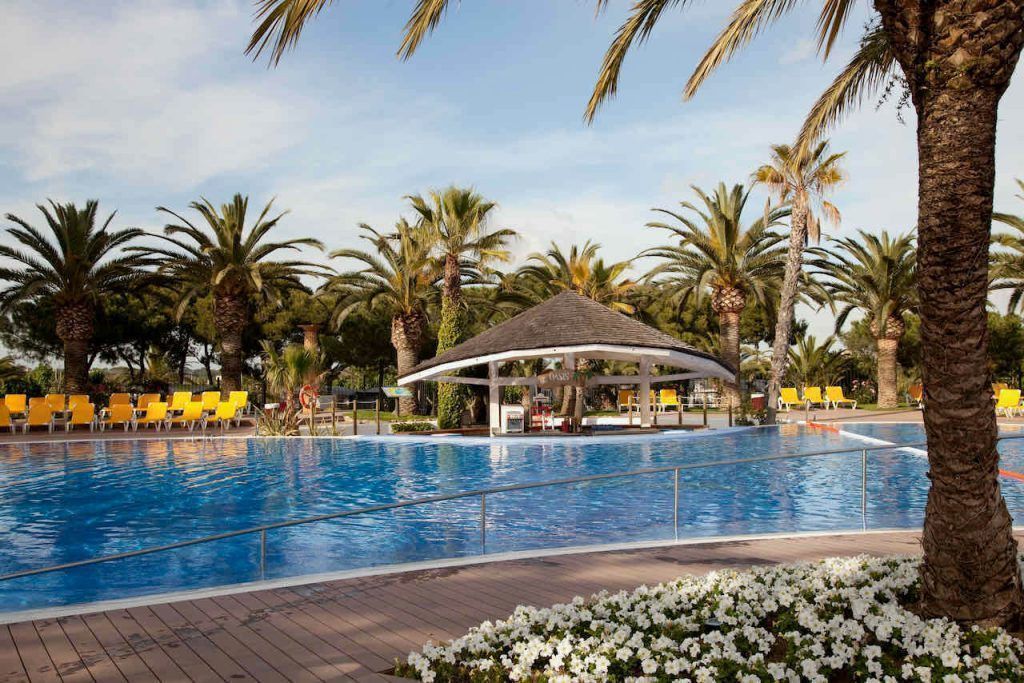 Spain Costa Dorada – more than just sun and sand
Spain: Costa Dorada – more than just sun and beach
When you say Costa Dorada Spain, you may immediately think of its 81 km of coastline with 60 golden beaches, popular seaside resorts and, of course, Spain's theme park: PortAventura. But this region -a one-hour drive south of Barcelona- offers more than this established image.
What does Spain have to offer
What else does Costa Dorado in Spain have to offer besides the many beaches, the festivals in the fall and the many cultural trips? You can read here some surprising facts about this region.
Besides hotels and apartments, camping is also ideal
Of course there is a wide range of hotels, apartments and guesthouses in this part of Spain, but there are also lots of campsites. Seven of these campsites are among the best in Europe. One of these is camping & resort Sanguli Salou. Besides the many pitches for tents, caravans and motor homes, you also have a large selection of villas, mobile homes, mobile homes and safari tents here.
These are divided into themes: Africa, Caribbean, Polynesia and the Mediterranean. Curious, take a look at the site. The themes're very nicely displayed here and give a good idea of what is on offer.
Looking for a Campsite or resort? Find all the information here.
Visiting two Unesco monuments
If you are in Spain, you probably want to enjoy the sun and the beach, but doing something cultural once in a while fits right in here too. Thus, the monastery of Santa Maria de Poblet is definitely worth a visit. On UNESCO's World Heritage List since 1991. The complex consists of a church, several monastery buildings and a palace.
It was founded in 1151 by Cistercian monks from France. Part of it is still inhabited by monks. But much of the complex is just open to visitors.
Tarragona
If there is one city where the Roman past is prominent it is Tarragona. UNESCO declared it a World Heritage City in the year 2000. One of the most beautiful buildings is the amphitheatre. Built in the 2nd century it once accommodated 14.000 spectators and with some imagination you can see the gladiators in action. Also worth seeing are the National Archaeological Museum, the cathedral, the Roman Forum and the aqueduct, built in the first century B.C.
The tourist office has set up a Roman walking route along these Roman sights, so you don't miss a thing.
Ebro Delta Wetlands
Spain has several wetlands but the Doñana national park in Andalusia and the Ebro Delta in the Costa Daurada are among the absolute best. The latter is about 80 kilometers south of Tarragona and has an area of 320 km². It is one of the most important areas for breeding and migratory birds.
It is perfect to discover by bike.
Viewpoints
Costa Dorada is more than a long sandy beach and the proof is a drive through the hinterland. For some Instagram-worthy vantage points, among other things, drive along a beautiful road to the dilapidated hamlet of La Mussara. A drive to the picturesque village of Siurana in the hinterland of Salou is also dazzlingly beautiful.
The dozens of cottages and ruins of a castle are perched on a cliff with stunning views of the river Siurana below. Forès (Conca de barberà), La Pobla de Montornès and Miramar are also places that offer magisterial views.
82 million bottles of wine
Good food, good wines, it's all part of Spain. Did you know that Costa Dorada annually produces some 82 million bottles of wine and cava, 6.5 million liters of olive oil, 50.000 kilos of potatoes, 271.000 kilos of tangerines, 10 tons of hazelnuts, 16 million 'calçots' (a kind of spring onion) and 140 tons of rice. Not surprising after all, Spanish cuisine is so delicious and varied.
Art Nouveau in Reus
The city of Reus west of Tarragona has its own airport (from Eindhoven Ryanair flies to this Spanish city), This city is known as the birthplace of architect Gaudí, you will find numerous buildings in the style of Catalan Modernism including the beautiful Art Nouveau house Casa Navàs on the Plaça del Mercadal.