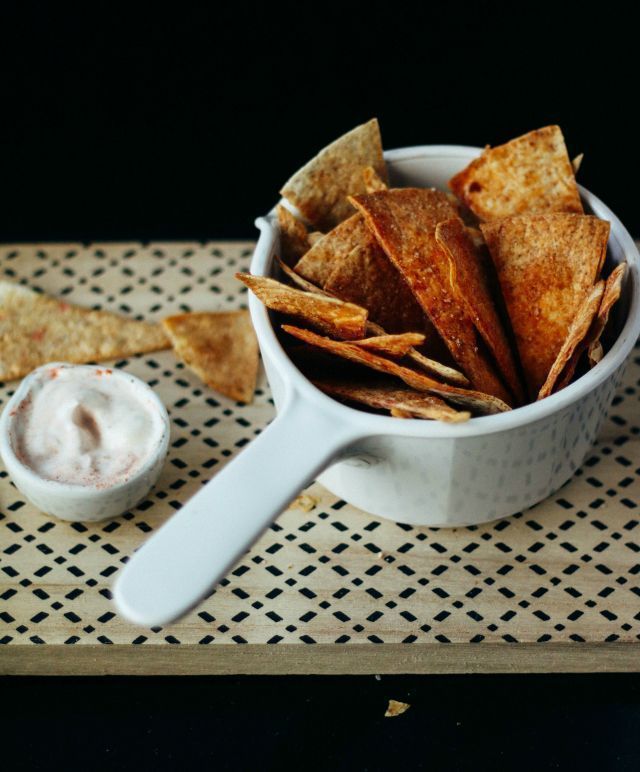 Homemade nacho chips
Homemade nacho chips
By Debbie; My kids are always hungry and I'm guessing they're not the only ones. Anyway, young children have periods when they just keep eating. Sometimes the oldest eats 6 sandwiches a day and he is only 5 years old! By the time he really skyrockets, I have to Probably going to buy bread every day.
In fact, I remember when my brother was an adolescent, he used to wolf down at least 15 sandwiches in a day….
Nacho chips
I obviously bake a lot but I prefer to give my kids something that is a little filling and not just sugar. Luckily they also like nuts so that's a good option but recently I came up with these healthy nacho chips. You just use whole wheat tortilla wraps that you bake in the oven. You can season them however you like and because you bake them in the oven they are very responsible.
The fresh yogurt dip makes it nice and festive but they are also delicious without it!
What you need?
For a bowl of nacho's:
4 whole wheat tortilla's
2 tablespoons of sunflower oil
1/4 tsp smoked paprika
1/2 tsp paprika powder
1/4 tsp coriander powder
Salt
2 tablespoons Greek yogurt
Juice of 1/4 lime
Black pepper
Extra paprika
How to proceed?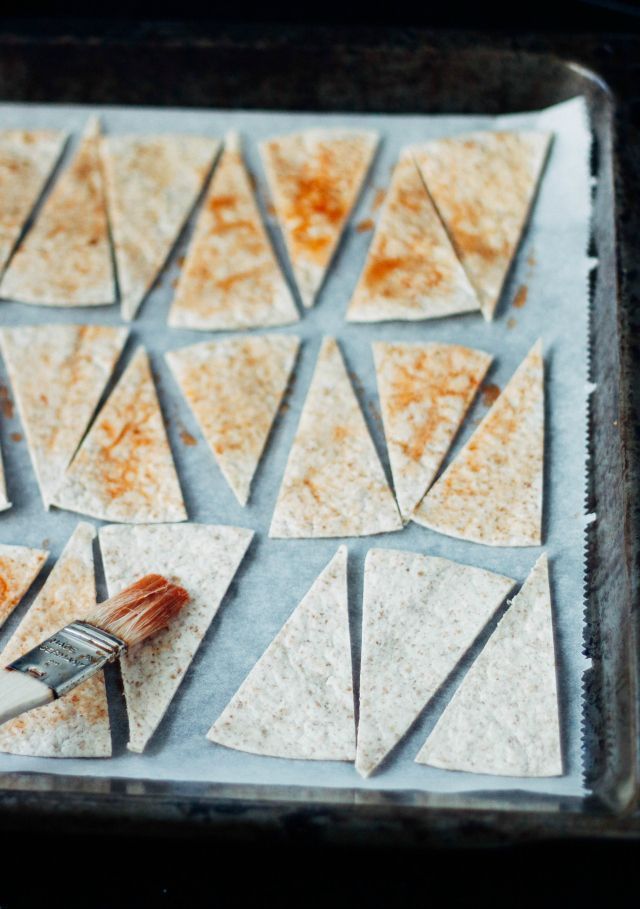 Cut the tortilla's into wedges. I cut them into quarters and each quarter I cut into three.
Preheat oven to 200 degrees and line a baking sheet with baking paper.
Mix the sunflower oil with the spices and season with salt.
Place the tortilla wraps on the baking sheet and brush them with the herb oil.
Bake them for 10 to 12 minutes until crispy.
For the dipping sauce, stir everything together.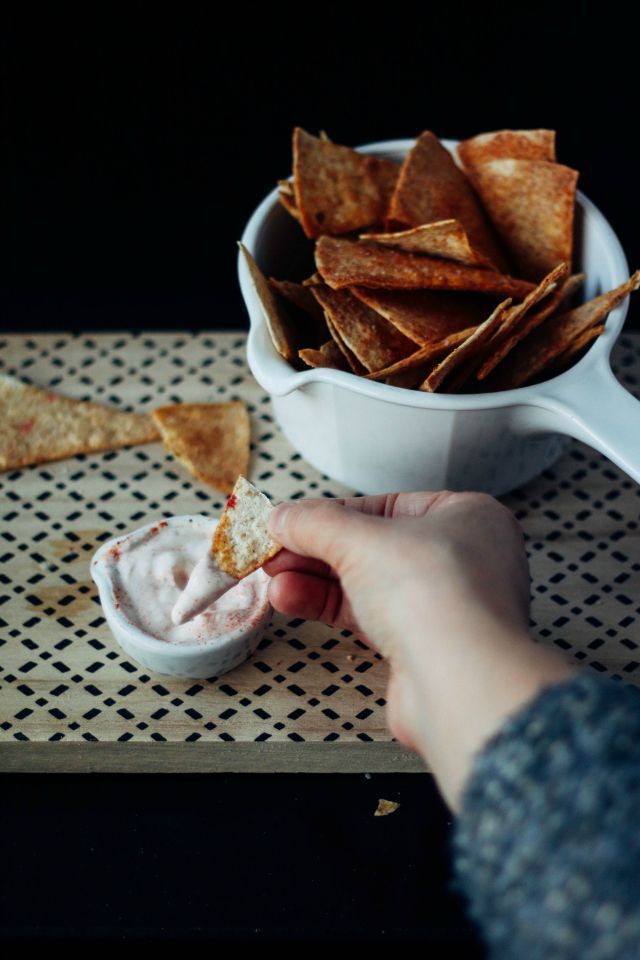 This article was written by Debbie Bodewes. You can find more from Debbie at her blog Deb's Bakery & Kitchen.
♥ ♥ ♥ ♥ Fulltime Mama uses affiliate links. This means that if you click on one of the links, we may get a small commission on it. It costs you nothing extra, but it does give us a little something. With these proceeds we can maintain this website.
We also sometimes get paid for an article or receive a product in exchange for a blog post. Our opinion remains unchanged and honest. For more information you can read through the disclaimer. ♥ ♥ ♥