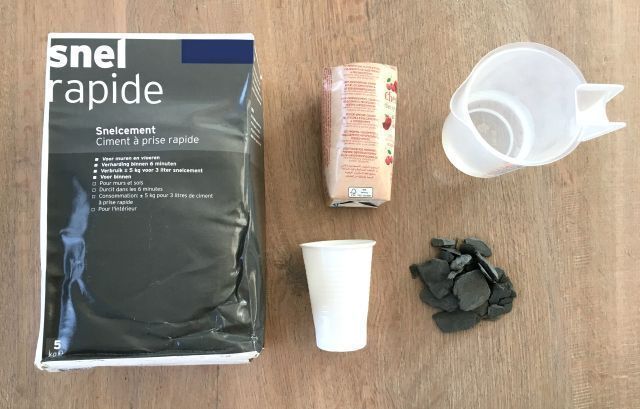 Candleholder from cement
DIY candle holder made of cement
Using raw materials in your interior is a trend you see a lot. I like the industrial look. Now our house is not really industrially decorated at all but I like to use this style here and there.
This is how I made a cement candle holder. A simple DIY that gives your home that little bit rougher touch.
What you need?
(quick) cement
plastic cups
empty drink carton
water
Pebbles (or something heavy that fits in the plastic cup)
kitchen scale
spoon/spatula
How to proceed?
Cut open an empty drinking carton. I used a small juice packet and cut the top from it.
Then make the mortar. I used 500 grams of rapid cement and added water as stated on the package. Stir it all so that the lumps are gone.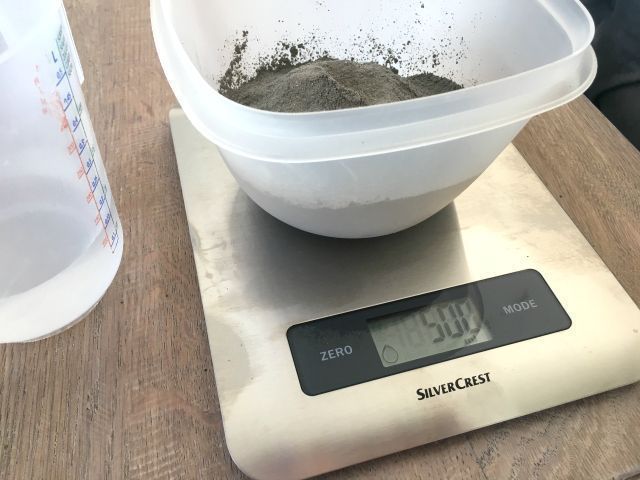 Then fill the empty drink carton with the cement. I used a plastic spoon and pressed the layers of cement together. Stop at about an inch and a half from the edge.
Put your plastic cup on top of the cement in the packaging. This forms the hole for the tea light. I put some pebbles in the plastic cup so it would stay put.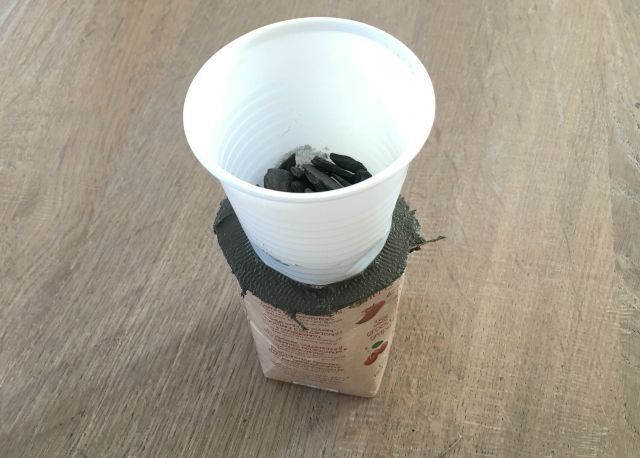 Then fill the edges around the plastic cup with cement. I smoothed it out a bit with a knife and let it dry.
Quick cement, as the name implies, dries quickly. I let it harden for an hour and then took out the plastic cup. This way I could smooth the edges with a wet finger.
When everything is thoroughly dry tear open the drink container and out comes your cement candle holder. If necessary you can sand the top edge with a coarse sandpaper but I liked it that way.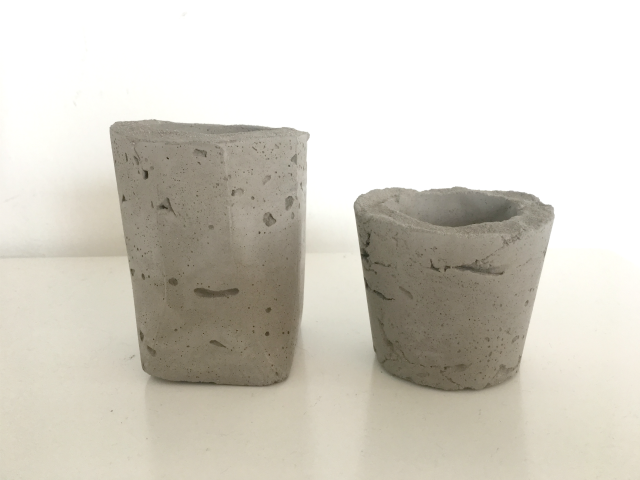 A tea light in the candle holders and you're done. I also made one from an empty cream cheese container. You can use any container as long as it is waterproof.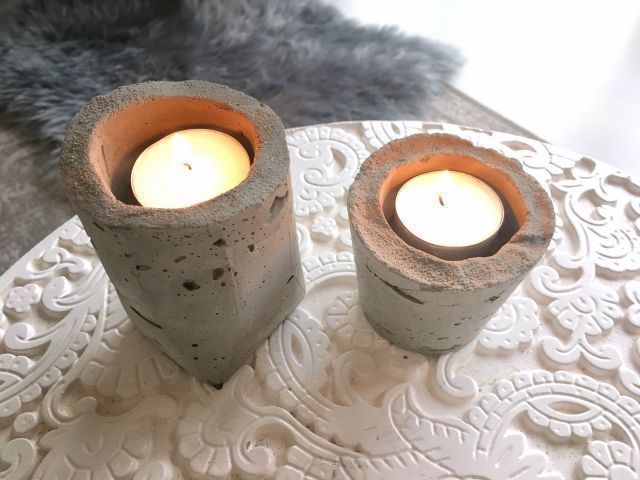 Do you want to do this DIY?? A cement candle holder looks super cool in your interior and is quite easy to make.