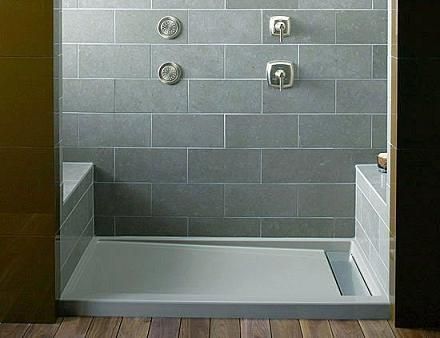 Showering Under A Rain Shower
Showering in A Rain Shower – All The Advantages at A Glance
Showers is a way for many people to relax. What Could Be Finer Than To Make This Moment Even More Pleasant?? This is why more and more people are chosing a rain shower.
But What Exactly Are The Advantages Of Such A Rain Shower?? In this article I list all the advantages for you.
Showering Under A Rain Shower
A few years ago We had a major renovation of the bathroom at home. We had a number of wishes and one of them was a rain shower. Because showering in a rain shower is really nice. I knew it mostly from hotels, but now that I have it myself, I really don't want anything else in my bathroom.
But what are the advantages??
It feels like rain
The name says it all: showering in a rain shower feels like standing under a warm shower. Compared to a regular shower head, a rain shower has more water jets and smaller drops so that the water is better distributed over the body. This makes the heat (or cooling) feel even better.
Ultimate relaxation!
Plenty of possibilities
Would you rather keep your hair dry? This does not have to be a problem with a rain shower either, as almost all models come with a normal hand shower. You can then easily alternate between the two shower heads.
The luxurious appearance of this shower
Not only does a rain shower provide a wonderful moment of enjoyment, it also gives a luxurious look to the bathroom. The concealed version does not even require a vertical shower rod or hose, giving your shower a sleek and modern finish. Before you know it, showering at home feels just as comfortable as showering in a hotel!
The assembly
Whether you are in the middle of remodeling the bathroom or don't need a complicated job, there is always a rain shower that fits your situation. For example, there are surface-mounted rain showers that can easily be installed within existing bathrooms. Do you have the time and space for a renovation?
Then a rain shower is definitely worth considering.
You can regulate the water consumption
A frequently asked question about rain showers is what about water consumption. After all, the name rain shower suggests that it does use a lot of water. To regulate the water volume of rain showers, many models come with a special eco mode or limiter.
This controller within the shower ensures that less water is used, without compromising on comfort.
Relaxed shower
I am not one to spend very long in the shower. I wash myself and I am ready. I still want that moment to relax, and a rain shower will do just that.
I am a fan and understand why more and more people are choosing it.