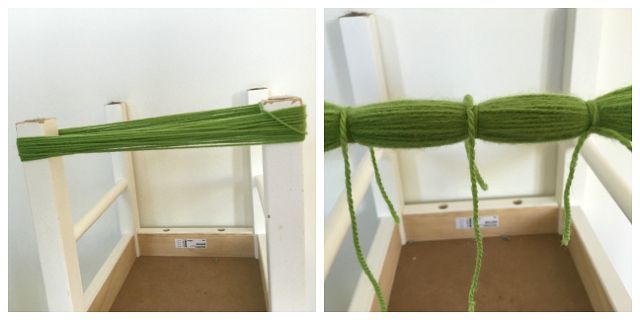 Ice cream garland
DIY Ice cream garland
If the weather gods are to be believed, the warm weather is over for a while but that does not mean we cannot bring summer inside. Since we have eaten a lot of ice cream the last few weeks we made a cool ice cream garland. A fun DIY to wear with your kids, or alone, to make when you're sitting inside nice and warm.
This way you still feel like it's summer
DIY Ice cream garland
Last year I decorated our seasonal tree with popsicles. A nice summer craft, perfect with less weather. Nice with its all crafting inside and still have that summer feeling.
So this year we got back to work and made an ice cream garland from wool, paint and egg cartons.
What you need?
Different colors of wool
scissors
egg cartons
paint
brush
needle and thread
How to proceed?
We made the ice cream garland from pompoms and the tips from an egg carton. First, choose some nice colors of wool and get to work making pompoms. If you do it one by one it is quite a job but there is also a quick way.
I used that one.
I turned a small chair upside down so I could use the legs to wrap wool around it. I wrapped a big load of wool around two paws and then tied a thread around them every 4 to 5 inches. Tie this thread tightly as it will form the heart of your pompom.

After a few knots, I removed the wool from the little chair to knot the rest. Every 4 centimeters I knotted a thread. Then cut the wool everywhere exactly in the middle.
Fluff the wool a little and your pompoms are ready.
Within fifteen minutes I had a mountain of pompoms ready. My cats are eternally grateful to me. 😉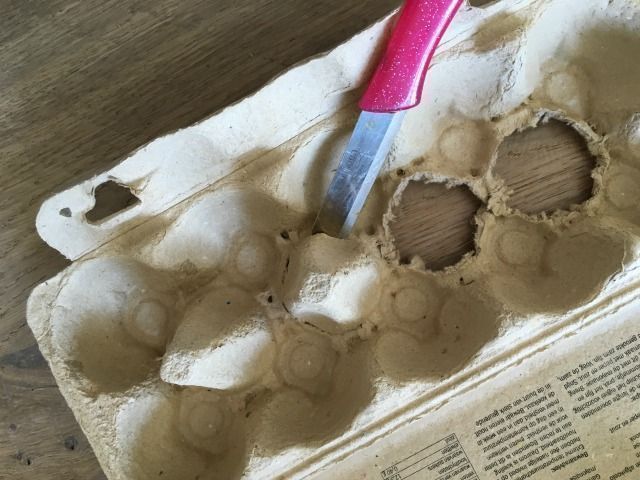 Then I used a knife to cut the inner tips out of the egg carton. These form the cones of your ice creams. I forgot to take pictures while painting but I suspect you will understand.
I mixed a light orange paint and painted the egg carton dots.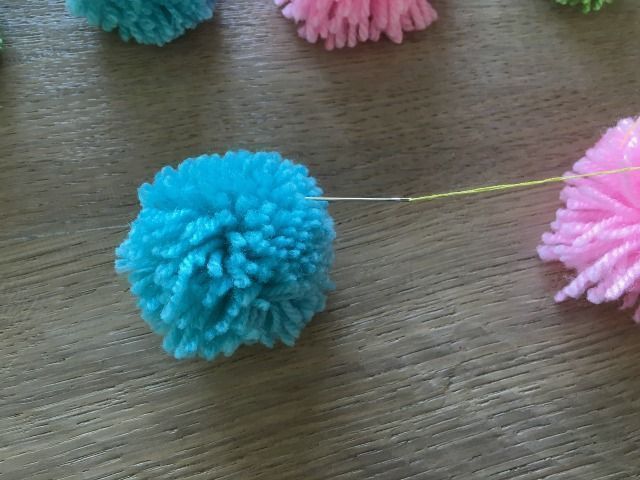 While the cones were drying I strung the pompoms on a thread. You can choose to do this on a contrasting string. Use a needle for this so that you can thread the thread well through the heart of the pompoms.
This makes sure you don't suddenly lose an ice cream halfway through.
Then all you have to do is glue the balls of ice cream on the cones and you're done. I used the glue gun to assemble the ice cream garland.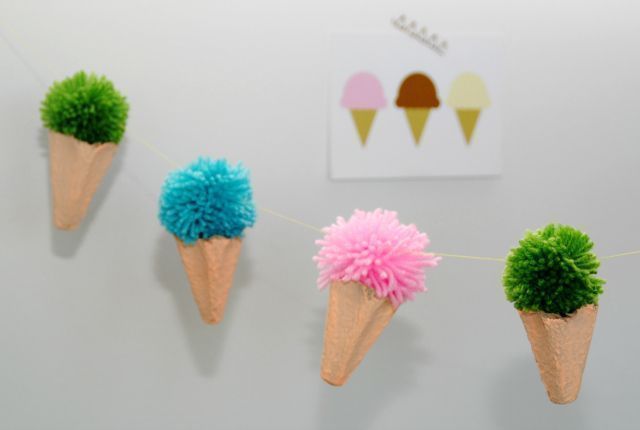 Have you brought summer into your home as well? Or maybe you are looking for more cute garlands? Then check out this cute baby shower garland DIY!
♥ ♥ ♥ Fulltime Mama uses affiliate links. This means that if you click on one of the links, we may get a small commission on it. It doesn't cost you anything extra, but it does give us a little something.
With these proceeds we can maintain this website.
We also sometimes get paid for an article or receive a product in exchange for a blog post. This still leaves our opinion unchanged and honest. For more information you can read the disclaimer. ♥ ♥ ♥