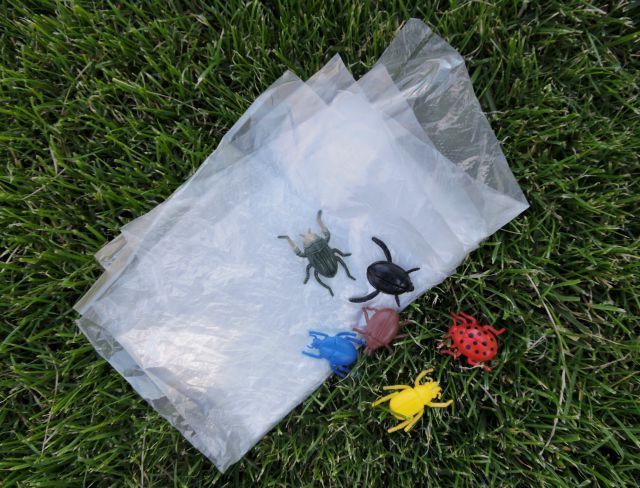 Insect fossils in ice cream
DIY Insect fossils in ice cream
Our little man can be quite wanton every now and then. A real guy it is then. Tough talk, doing wild things, he loves it.
To give him some guidance but not to hinder him I came up with a cool activity. An activity with which he can go wild for a while, but within limits.
I made insect fossils out of ice cream.
Making insect fossils in ice cream
To make insect fossils you need plastic bags, water and plastic insects. You could also do this with other small objects, just what you have at home. I myself have stocked up on six bug fossils so I don't have to make them over and over again.
When you have everything together you fill the bags with water. Then put one bug in each bag and make a tight knot in it. The last thing to do is put all the bags in the freezer.
After a few hours your insect fossils are ready!
Now that your insect fossils are completely frozen, take off the bag and let loose! (By the way, I only had ordinary sandwich bags. As a result it was very difficult to get these off the ice in one go. It took quite some time, and frozen fingers, to pick this one off. So you better use freezer bags.)
Armed with a hammer and a screwdriver we went outside. I put the fossils on an old tile, otherwise I was afraid the shards of terrace tile would fly around my ears. The toddler went wild with the hammer. Chop away, until the insects are gone.
He loved it and wanted to carve a few more insect fossils today, in all weathers.
So later put another load of bags in the freezer. Successful activity!