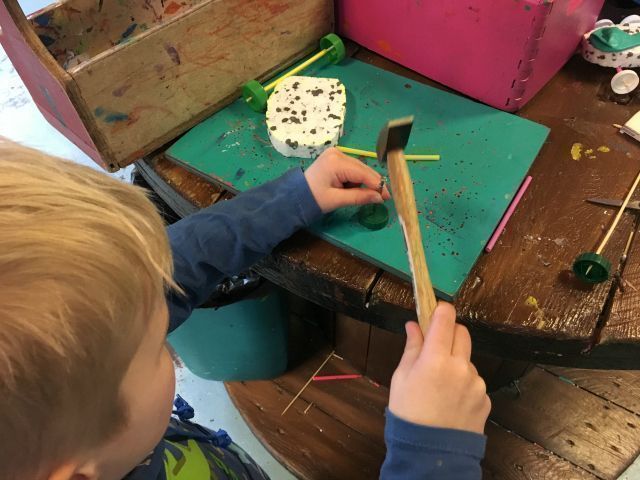 Out and about Children's workshop
Out and about the children's workshop
Wow, what a great afternoon we had. Together with my son (4) I went to the Kinderwerkplaats in The Hague and that was so much fun that I really have to share it with you guys. For me this was a first time but certainly not the last and I hope you will go there too soon.
Crafts and experiments
Something that makes my oldest's heart beat faster; doing crafts and experiments. Sticking, sawing, cutting, coloring, carpentry, he loves it all. To our delight, I then found a beautiful gem in The Hague, the Kinderwerkplaats. A place I secretly dream of. An awesome space where children can work to their heart's content with experiments, projects and the finest materials.
A great place where you can have cool kids' parties or spend a few hours working on your own toolbox. This made us so happy!
Huge range of activities
Upon arrival you receive a warm welcome and an explanation of all materials, tools and related projects. We were handed a toolbox and our afternoon could begin. In this box you will find various materials that you need to do the activities. Each activity is done at a fixed location and you can use any tools, equipment and materials at hand.
If you are thirsty or hungry in between you can sit down in the canteen to 'schaften, as befits a real construction worker. Furthermore, you are free to go wherever you want and you can always pull an employee on the sleeve if you need help. We got to work.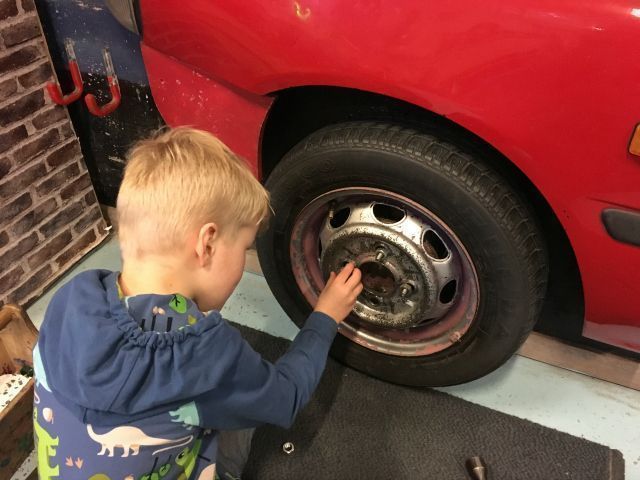 Tinkering
My toddler wanted to be the first to build a car. With Styrofoam, straws, caps and all kinds of materials we made a balloon car. After the necessary cutting and pasting it was extensively tested on the race track.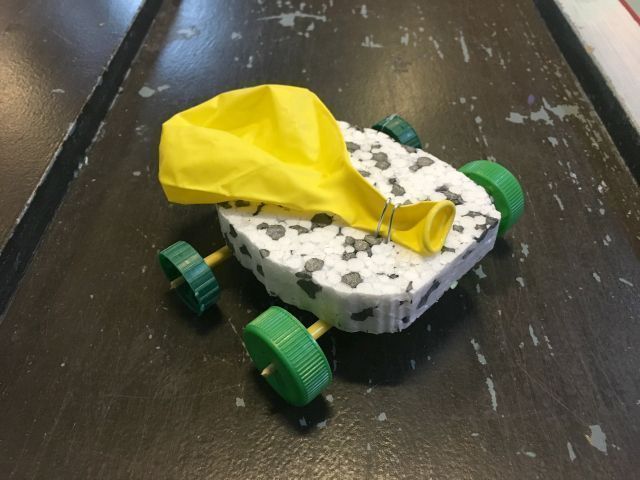 Then we made a sailboat out of styrofoam. Also this one you could test directly on a large tank of water with fans there. Our sailboat passed the test and sailed nicely to the other side of the test track.
I'm not going to tell you everything because I really think you should experience it yourself but something that was also very much appreciated was the rocket ship. From paper we built a rocket which we could shoot into the air using a bicycle pump. My toddler of course pulled the pump 300 times because it was really fun to do that.
Clear explanations and help
All of the activities, experiments and projects came with clear explanations that really allowed us to work independently. If you get stuck, there are plenty of enthusiastic employees who will be happy to help. This makes you feel very comfortable in the Children's Workshop and the children are motivated to get to work.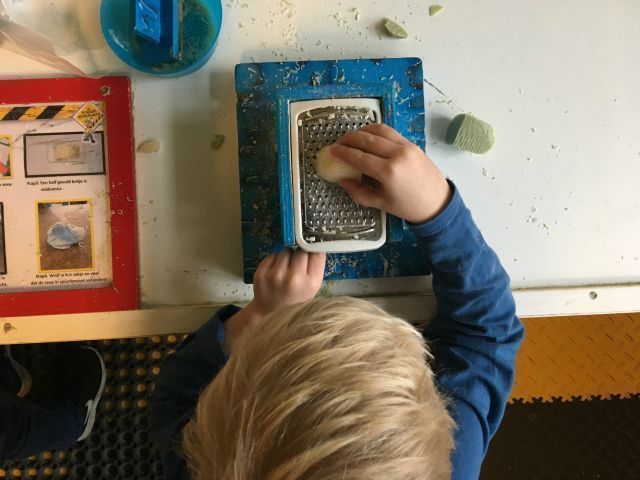 The children's workshop
De Kinderwerkplaats is located in The Hague and is suitable for children of 4 years and older. You pay 8 euros per child (from 4 years of age) and for that you receive a toolbox with the necessary materials and you can do whatever you like. As a parent/guide you pay 4 euro entrance fee.
De Kinderwerkplaats has modified opening hours during the holidays's so always check the website in advance. Only one thing left for me to do and that is to absolutely recommend you to take a look here if you are/live in the area.
Did you know Kinderwerkplaats already? What do you think?
♥ ♥ ♥ Fulltime Mama uses affiliate links. This means that if you click on one of the links, we may receive a small commission on it. It costs you nothing extra, but it gives us something. With these proceeds we can maintain this website.
We also sometimes get paid for an article or receive a product in exchange for a blog post. This means that our opinion remains unchanged and honest. For more information you can read the disclaimer. ♥ ♥ ♥