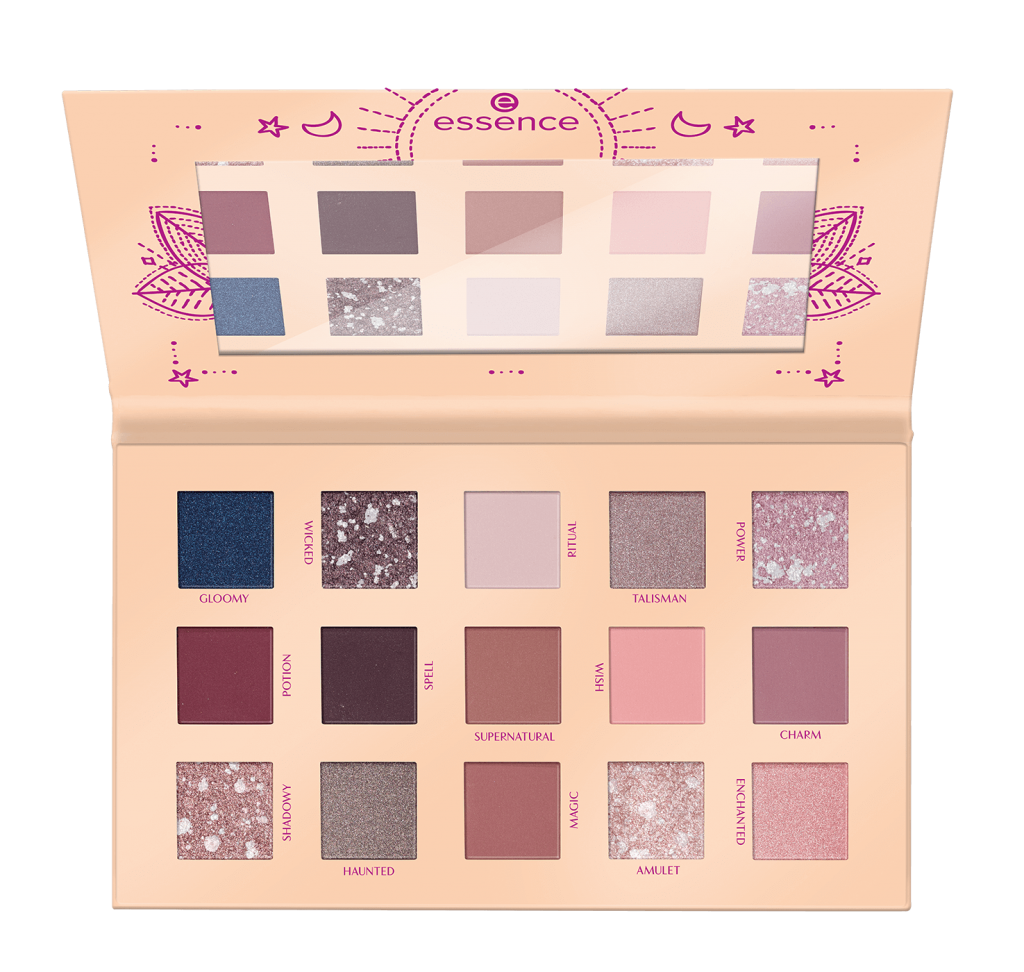 Essence spring and summer update
Essence spring and summer update
After the spring and summer collection of CATRICE Cosmetics, now essence also comes out with an updated collection for spring and summer 2020. I'm not at all excited about spring yet, but a preview of new makeup products is always good for me. Take a look?
Pure interest
I write about brands like essence and CATRICE because I use these products a lot myself. And every time I am surprised about the new products that come out. The happy colors and fine products. So now here we are looking at the spring and summer collection from essence.
This one is not for sale yet, but you can see what's coming in the stores.
Spring and summer collection essence
Whether it's wow lashes that stay on all day, a breathtaking, even complexion with a natural glow, super soft lips with an extreme matte effect or beautiful, well-groomed nails, with the new essence products in the spring/summer 2020 update every beauty girl or beauty boy can enjoy their own favorite look! The spring and summer collection of essence is divided into eyes, face, lips and nails.
Everything for the eyes
Eyeshadow: Witch Side eyeshadow palette
A witch bad? Well, everyone can choose a good or bad side with the new Witch Side eyeshadow palette with two color combinations, one light and one dark side. The 15 highly pigmented matte and shimmer shades and metallic 'flake' nuances help create a wearable or breathtaking, mystical eye makeup style.
Naughty or sweet – you don't have to choose just one side! Suggested retail price €9.89
Mascara: Bye bye panda eyes!
Dramatic volume without spots! The oil-free and vegan formula of the Bye bye panda eyes! mascara not only gives your lashes a black color, it also wraps around the smallest hairs like a soft film. More good news: this mascara does not clump, does not break down and is easy to remove with warm water, without the use of makeup remover! Suggested retail price €3.59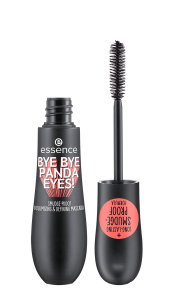 Eyeshadow: the nude & the rose edition eyeshadow palette
The new essence eye shadow palettes and their irresistible matte and shimmer shades are real stars: the perfectly matched shades of the nude and rose edition are ideal for the most diverse day and evening looks. The nine powder colors match every skin tone, are long lasting and super soft and highly pigmented. Recommended retail price £3.99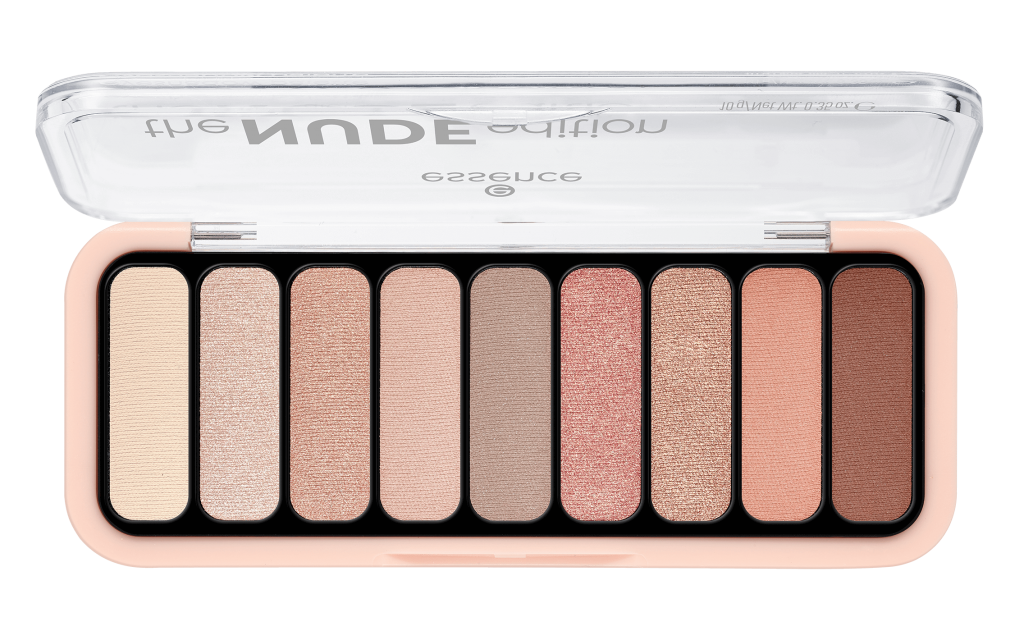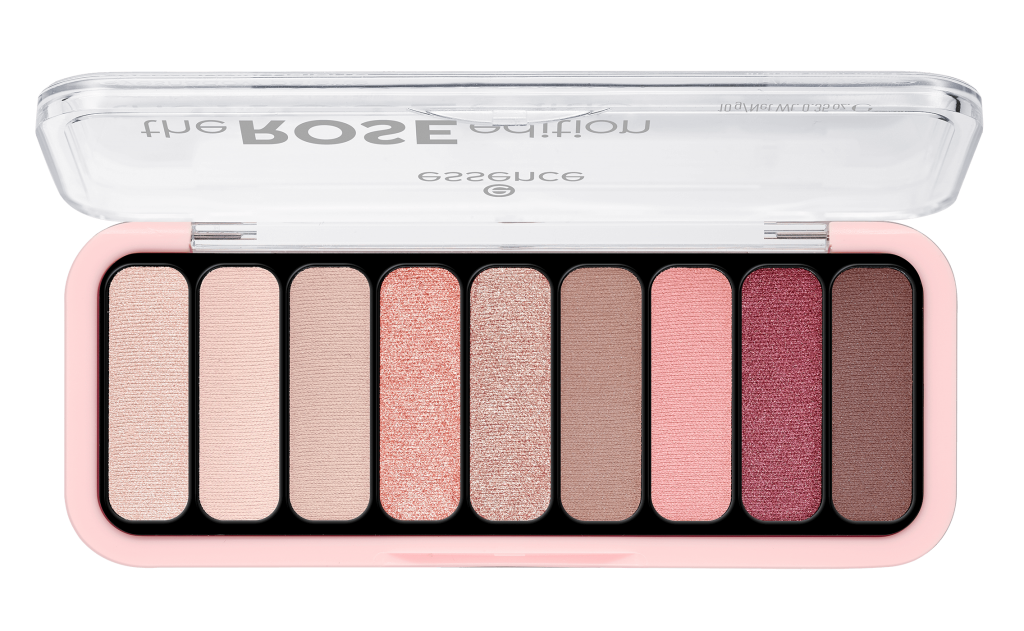 Eyeshadow: city palette Hello Berlin!
There is a new essence city palette! The Hello Berlin eyeshadow palette contains nine trendy, colors that reflect the hip street styles and artistic vibrancy of the German capital city. With rich, deep green, black and brown tones, metallic shimmering shades in gold, pale pink and peach as well as trendy matte nude nuances, the possibilities for fashionable and wearable urban eye makeup styles are limitless! Suggested retail price $6.99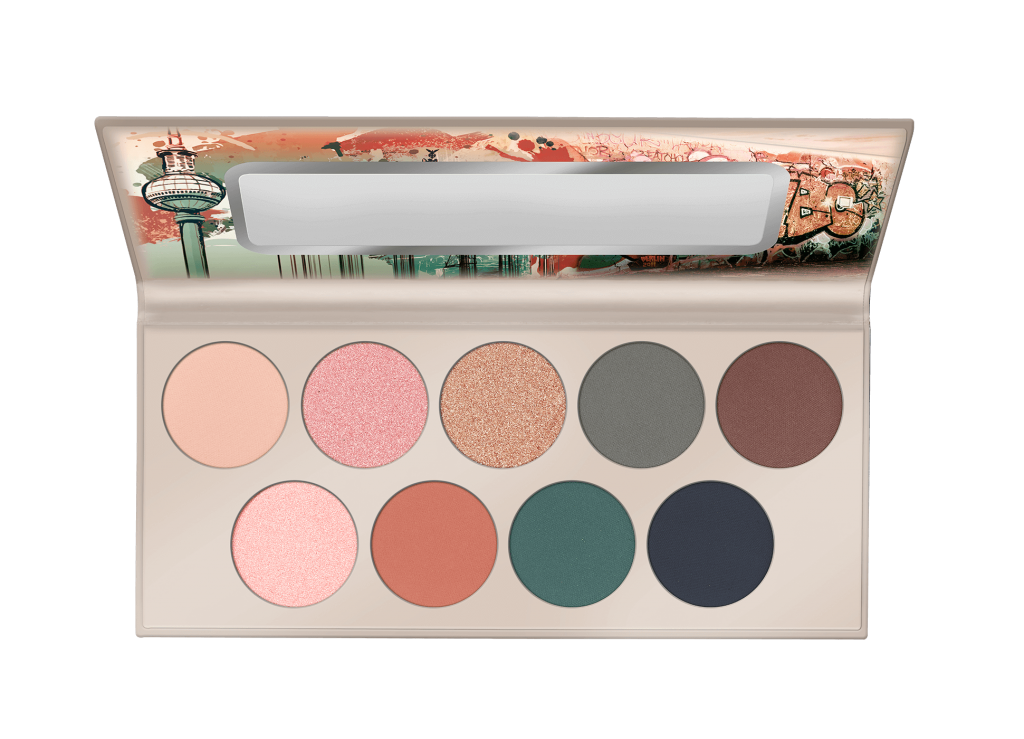 Sprinkled Chrome eyeshadow
These new sprinkled Chrome eyeshadows with fleek effects light up your eyes, like shimmering metal. The vibrant texture is highly pigmented and thanks to its softness, the colors are very easy to blend. Available in the beautiful shades of nude gold, rose and silver gray. Suggested retail price €2,99
Maximum Definition waterproof mascara
Ultra long lashes and maximum durability with the extremely flexible brush of this Definition waterproof mascara. It ensures you breathtaking volume and perfectly defined lashes. Whether during a workout or on a beach vacation, the waterproof mascara stays put for a long time. Suggested retail price €2,89
Eyeliner: 24ever ink liner
Intense and deep black looks in just one line – this is possible thanks to the 24ever ink liner. The intense black frames the eye with a silky matte finish and stays on for up to 24 hours. The accurate, stable tip and shape for a good grip make it easy to guide the eyeliner along the lash line. Suggested retail price €2.89

This spring and summer collection everything for the face
The my Skin Perfector line from essence are the ultimate beauty essentials for beautiful skin. The ultra lightweight formulas make impurities disappear, pores are visibly refined and they visibly refine pores to reveal a completely natural, even complexion. The my Skin Perfector products accentuate your personal facial beauty.
My Skin Perfector loose fixing powder
The weightless formula of the my Skin Perfector Loose Fixing Powder gives the skin an even, matte finish without a mask effect. Thanks to fine pearls and the combination of different powders, pores are visibly minimized and shine is absorbed. The added color pigments provide the skin with a solid finish. The vegan, loose powder can be used individually for a particularly natural result with a subtle glow or on top of your makeup for extra coverage.
Naturally available in multiple colors. Recommended retail price €3.89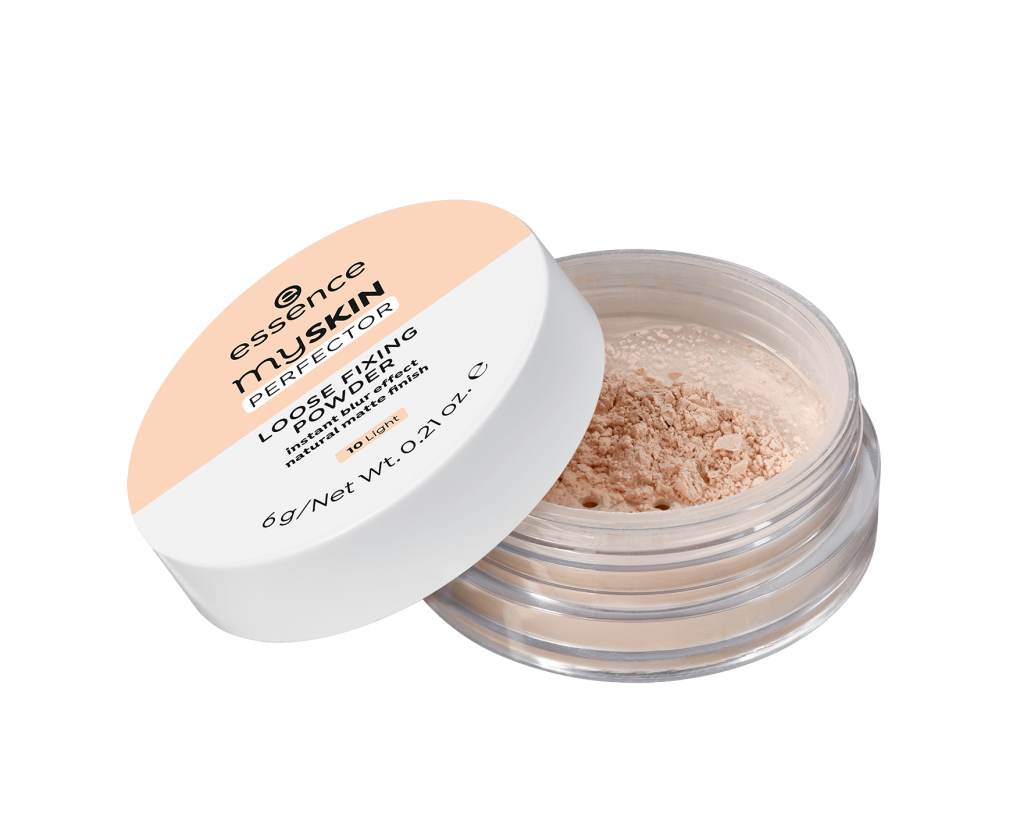 My Skin Perfector Tinted Primer
The pleasantly lightweight, mousse-like texture of this primer melts irresistibly soft into the skin. Worn alone, the velvet primer creates natural coverage for smooth skin. But applied as a base and combined with foundation, it conjures up a flawless face.
Also available in more colors. Suggested retail price €3,99
Choose Your Glow! highlighter palette
For daytime or special occasions – with this highlighter palette, which contains three shades, everyone always has the perfect highlighter nuance on hand for an irresistible and unique glow. The most subtle shade of the individually usable colors creates natural highlights. While the bronze shade is ideal for bringing out a shimmering summer glow on the cheeks or to accentuate your contours.
This radiant High Shine Highlighter is an absolute must-have for any party makeup style. Suggested retail price €4,99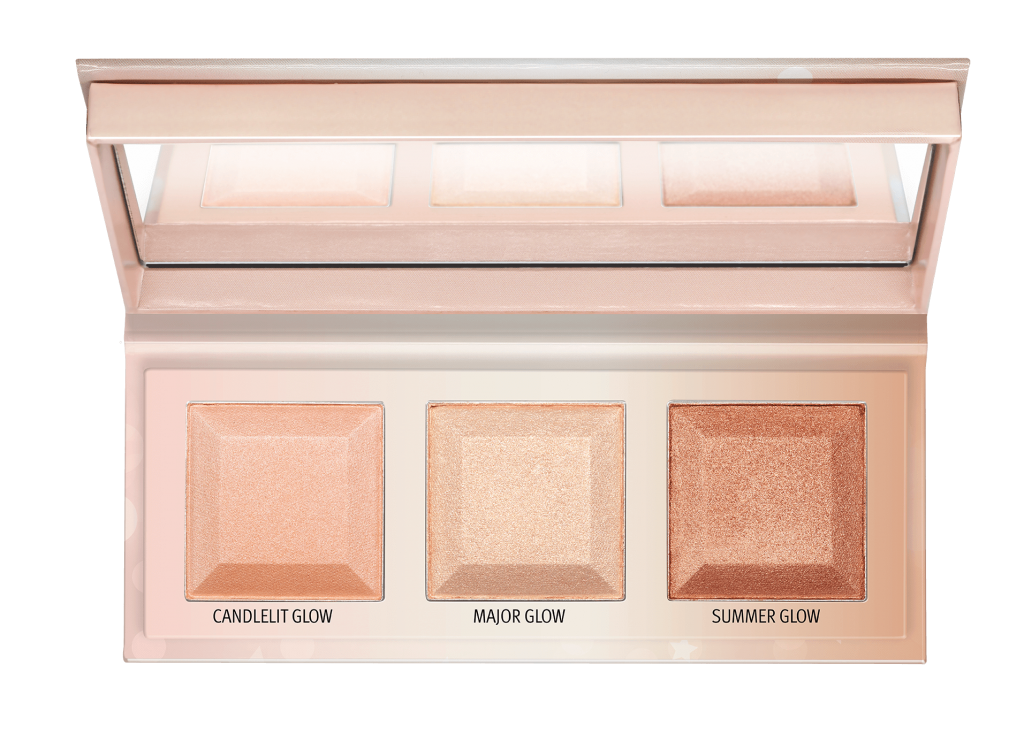 Blush and highlighter: blush lighter
Blush and highlighter! The four new blush lighters have a trendy ombré look with one highlighter and one blush shade each. These blend together perfectly.
Matte or shimmer, applied individually or in combination – the four shades make it easy to create your own favorite blush looks. Available in enticing combinations of gold rosewood nude, soft golden peach color, silver coral nude and silver cherry red. Recommended retail price €3,89
Highlighter brush
The new vegan highlighter brush perfectly accentuates your best features. The slightly tapered shape of the brush applies powder textures precisely where you want them and gives the face a seductive finish. Suggested retail price €2.99

Blush brush
Next level, please! The popular cheek brush has been improved to become the blush brush. With this vegan brush and its angled shape, applying your favorite blush shade is easier than ever before. Suggested retail price £2.99

Also for the nails in this spring and summer collection
Tough vibrant girls are strong and irresistible and their nails should reflect this. The essence Nail Care line offers everything nails need to shine in alluring splendor. The line has now been expanded.
Thanks to the renewed assortment, every nail will find its perfect match!
01. Strong Hardener Nail treatment Advanced
The vegan strong hardener nail treatment conjures up ultra-strong nails that can take it all. When applied twice a week, it visibly strengthens and firms soft and brittle nails and gives them a high-gloss finish. Suggested retail price €1,99
02. Repair&Care base coat regenerating
More fun with stylish, polished nails – guaranteed with essence Repair & Care base coat. The vegan, base coat with goji extract strengthens and restores stressed nails. When applied under nail polish, it also prevents nail discoloration. Suggested retail price €1,99
01
02
03 Growth booster base coat stronger
Say goodbye to brittle, short nails! The essence Growth booster base coat with ginger activates the strength of your nails, strengthens them and supports the natural growth of the nail – and it is also completely vegan! Suggested retail price £1.89
04 Ridge filler base coat smooth nails
Perfectly polished nails are now guaranteed thanks to the Ridge filler base coat. The vegan polish conjures up a smooth and even nail surface and it makes it easier to apply your favorite nail polish evenly. Suggested retail price £1.89
03
04
05 10 sec nail oil
The dream of well-groomed nails comes true in no time! The vegan 10 Sec nail oil with rich hemp seed oil gives nails and cuticles intensive care without leaving an unpleasant, greasy film behind. Suggested retail price £1.99
06 Nail&Cuticle Cream
Treat yourself with the Nail&Cuticle Cream! The vegan formula with rich coconut oil intensively protects and renews sensitive and demanding cuticles – for hands as fresh as after a manicure! RRP €1.99
05
06
07 Jelly nail polish remover
On the go and your nails need a new look? No problem! Thanks to its gel-like texture, this delicious pineapple-scented Jelly nail polish remover doesn't drip right out of the bottle – now you can even remove nail polish on a plane without attracting unwanted attention! RRP €2.89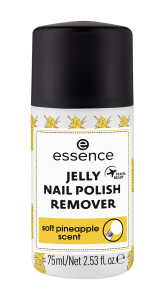 08 Multi-layer file
With this nail file, there is no end in sight! Multi-layer file contains three removable layers. After one layer wears off, it can be easily removed, then a new layer appears – so the file is reusable for a long time and always as good as new.
The Multi-layer file is ideal for normal nails and has two sides: one for shortening the nails and one to get your nails in the perfect shape. Recommended retail price €1,89

09 Anti split file
Nail lovers with sensitive nails beware: the new Anti split file is extremely gentle on nails. The file gets even very thin and brittle nails in perfect shape without putting unnecessary strain on them. Suggested retail price €1,39
Beautiful nails? nail stickers on it
And now your nails are nice and strong, then we can start decorating them. And that's with nail stickers:
go for gold nail stickers
Go for gold – this now also applies to your nail design. Golden lines, geometric shapes and shimmering moons create elegant, haptic styles on your nails in no time.
Magic Spell nail stickers
These mystical, self-adhesive nail stickers add a touch of mysticism to your nails: symbols such as feathers, moons and stars in trendy rose gold create breathtaking looks on your nails. Tip: the Magic Spell nail stickers look extra special when applied on a dark essence nail polish as a base color and with a matte top coat over it.
The WILDFLOWER nail stickers have beautiful, delicate shapes and put pastel nails in the spotlight. Simply stick onto natural nail or dry nail polish, seal with top coat and your dreamy spring look is ready.
BLING BLING nail stickers
Diamond are a girl's best friend! The self-adhesive BLING BLING nail stickers with shimmering gemstones in different shapes and the small pearls create a shimmering glam factor on your nails in no time.
hey, BE HAPPY nail stickers
Dino, avocado or kissing lips? With the hey, BE HAPPY nail stickers nail lovers have all the choice! The cute stickers instantly create a good mood on your nails, especially when combined with different colors of essence nail polish
It's never been easier to create romantic nail styles! The self-adhesive, white sweet girl nail stickers with silver accents are easy to apply on the nails, for a dreamy look.
And the lips have been thought of too
In the spring and summer collection of essence, the lips should not be forgotten. Lip balm, lipstick and scrub can be found in the collection.
Fruit kiss caring lip balm
Soft lips to kiss: the fruit kiss caring lip balm conjures up super soft, irresistibly smooth lips in just a few seconds thanks to the 10% nourishing almond oil. The delicate color application is completed with a subtle shimmering effect. Available in the fruit scents raspberry, cherry and strawberry. RRP €1.59
Stay 8h matte liquid lipstick
With an ultra long durability of 8 hours, you can rely on the stay 8h matte liquid lipstick. The lipsticks are easy to apply with the ergonomic applicator. The nine seductive and wearable shades provide lips with an extremely matte finish. And the texture is so light that you hardly feel it.Suggested retail price €2.99
Coconut kiss caring lip peeling
The coconut kiss caring lip peeling leaves your lips feeling seductively soft and smooth thanks to the natural exfoliating particles of grated coconut and sugar, along with 10% caring almond oil. Simply grab a small amount of the fine, coconut-scented scrub with your fingers, gently massage onto lips and then remove – for ultra-soft lips to kiss! Suggested retail price €2,39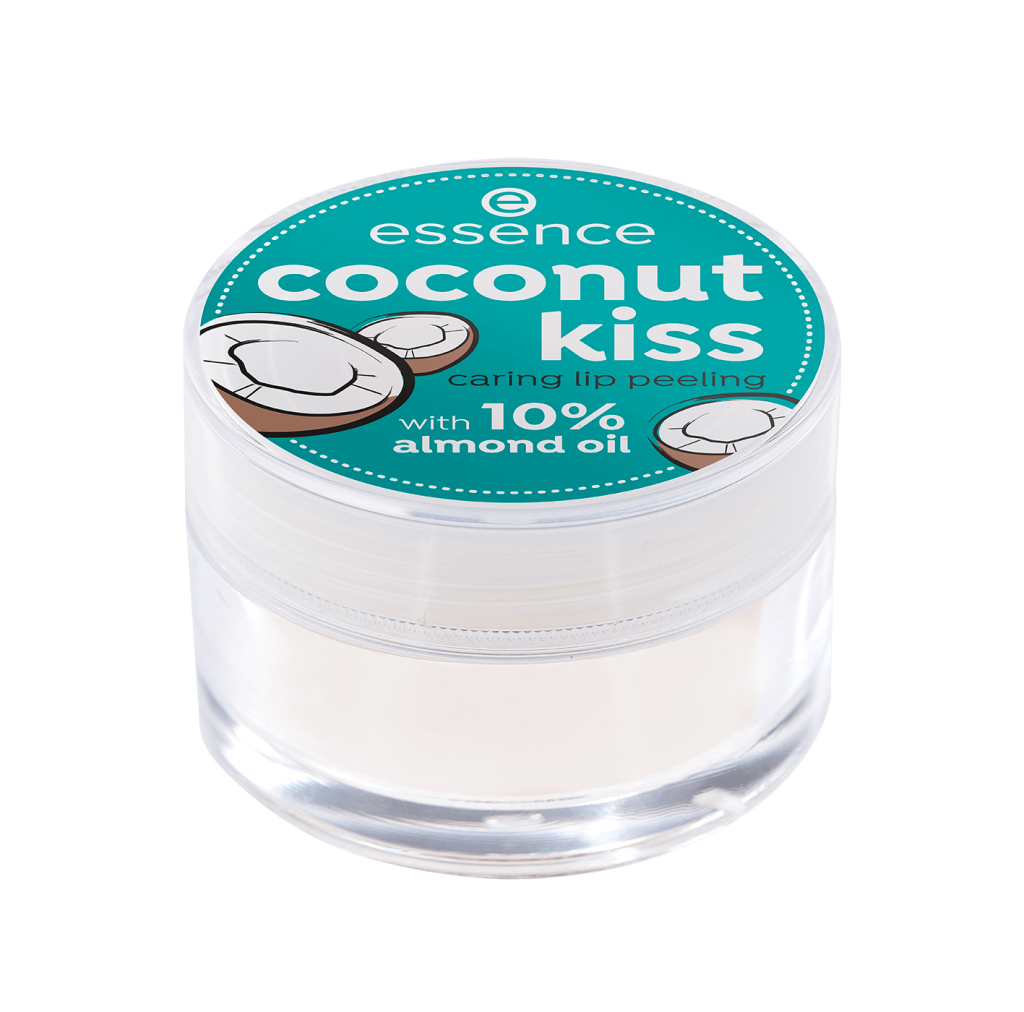 I don't know when this collection will be in stores, but should I hear about it, I'll be sure to let you know here. I am very curious about the Choose Your Glow! Highlighter palette, I really like the colors.